Dental Sealants in Plano, TX
Among our wide range of patients, children are by far the most susceptible to plaque buildup and tooth decay. But not to worry; your child doesn't have to fall prey to those cavity-causing ailments. Here at Dental Studio 121, we offer protective coatings and sealants that will keep your child's teeth in tip-top shape. It's like they say: an ounce of prevention is worth a pound of cure. Safeguard your child's smile today with dental sealants.
SCHEDULE YOUR APPOINTMENT TODAY
Dental Sealants 101
Dental sealants are a protective coating made of plastic that—as their name implies—seal out food particles and plaque buildup. While adults can also receive dental sealants, children and teens are the usual recipients of this simple but effective treatment. This is because some children and teens don't practice good oral hygiene, snack on cavity-creating sweets, and drink sugary beverages. The teeth that benefit most from dental sealants are the molars in the very back of the mouth. These teeth are most likely to become compromised, as brushing and flossing can be difficult in those hard-to-reach places.
The dental sealants process is incredibly simple. Your dentist will thoroughly examine your child's mouth in search of the areas in their smiles most vulnerable to tooth decay. The tooth is then covered with a subtle acid to create a rougher surface for the tooth. This ensures that the sealant plastic has more grooves to bond to so that it won't detach during day-to-day activities such as eating or speaking. It is then bonded to the tooth, and its benefits are effective immediately. Your child can live their younger years from behind a smile that is as happy as it is healthy.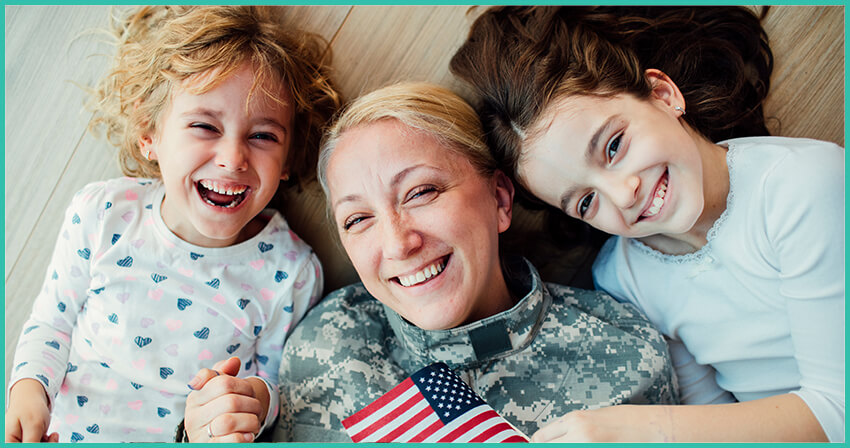 Tips & Tricks for Keeping Your Child Smiling
Many members of our team are parents themselves and well understand the struggle of keeping their children's teeth and gums as healthy as possible. We've compiled a list of useful tips and tricks for fighting off the cavity bug.
Your child should visit the dentist either by their first birthday or when their first milk tooth (also known as baby, deciduous, or primary tooth) erupts. While it's most often the case that children with most or all of their permanent teeth receive dental sealants, babies and infants could benefit from them as well.
A good oral healthcare routine is vital to achieving and maintaining healthy, beautiful teeth for the rest of your child's life. As soon as their first tooth erupts, brushing with a soft-bristled brush and a fluoride-based, baby-friendly toothpaste helps stave off tooth decay. As soon as there are enough teeth to floss, do so. Their teeth may seem too small to trap food or plaque, but it's there.
After their first visit, it's highly recommended that you bring your child in for a routine checkup and exam every six months. This way, we can stay on top of any dental issues that may arise and nip them in the bud while they're small inconveniences rather than wait until their more complex issues.
You can safeguard your child's smile in more ways than just dental sealants. Check out our other services to ensure your child's life is full of superb smiles!
LEARN MORE