Comprehensive Family Dentistry in Plano, TX
Our complete family dentistry services range from preventive care to restorative treatments to cosmetic services. So no matter your needs, we can provide total care for your smile at our Plano dental office. We even offer children's dental care, so bring the whole family!
Preventive Dentistry in Plano, TX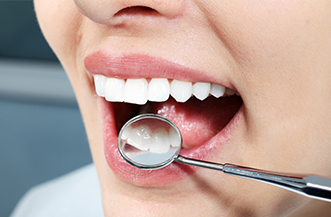 We believe that prevention is the key to a healthy mouth and body. Quality preventive care can help keep major issues at bay, including periodontal issues, heart problems, diabetes, and more – all of which have been linked to poor oral health. We offer a full line-up of preventive services to patients of all ages in our Plano dentist office.
The standard recommendation is that you get a dental check-up every six months. During an exam, one of our doctors will check your teeth, gums, and mouth to make sure everything looks healthy and there are no issues developing. During a professional cleaning, we'll remove any plaque or tartar build-up, polish your teeth, and floss your teeth. After one of these routine appointments, you'll leave our office with a refreshed smile and know if there is anything else you have to do to keep your oral health in great shape.

We perform these screenings in order to detect oral cancer in its earliest stages. If you use tobacco, are a heavy drinker, or are exposed to sunlight for long periods of time, you are at a higher risk for oral cancer. The sooner we spot the disease, the sooner you can begin any necessary treatment.

Fluoride is a naturally occurring element that strengthens enamel and fights tooth decay. It's included in many oral health products, such as toothpastes and mouth rinses, but it's also found in some cities' public water systems. Fluoride treatments are particularly helpful for patients who have a history of cavities or are at a higher risk of decay, and they work for both children and adults.

Sealants effectively "seal out" decay by filling in those small grooves on the top of the back chewing teeth. Those nooks and crannies are prime spots for food and bacteria to settle and lead to cavities. Protective sealants are especially beneficial for children who may have difficulty thoroughly cleaning the teeth in the back of their mouth. Placing a sealant is a quick, painless procedure.

Healthy gums are important for a healthy mouth. When gum disease is left untreated, it can actually result in tooth loss! If you notice your gums are red, swollen, or bleeding, you may have the first stage of gum disease known as gingivitis. When gingivitis progresses, it becomes the more serious periodontitis, which damages your supporting tissue and bone. We provide periodontal treatments to remove plaque, tartar, and bacteria so your gums can heal.

If you or your child play contact sports, it's important to wear a mouthguard to reduce the risk of a dental injury, such as a broken tooth or a cut lip or tongue. We custom make mouthguards to specifically fit the patients' mouths to offer greater comfort and more effective protection compared to the store-bought versions.

The condition of grinding or clenching your teeth is called bruxism. Stress, anxiety, sleep disorders, and a misaligned bite can all cause someone to grind their teeth. Many people with bruxism don't know they have the condition until their dentist sees signs of wear on their teeth because it often occurs during sleep. We can design a custom-fitted night guard to protect your teeth from damage.

TMD stands for temporomandibular disorder, which is when there are problems with your temporomandibular joint. This joint is what allows you to move your jaw up and down and side to side. If you experience pain, clicking, or popping while chewing, speaking, or yawning, that could be a sign of TMD. We can diagnose whether or not you have the condition and provide you with personalized treatment solutions.
We recommend that you visit us for routine preventive appointments every six months. This allows us to catch any potential problems before they become bigger – and more painful and costly – issues. We want you to leave our office with a dazzling smile!
---
Restorative Dentistry in Plano, TX

Sometimes prevention isn't enough to keep your teeth healthy and functioning at their best. Our restorative treatments can get damaged or infected teeth back to full health, or replace missing teeth to give you back full function. We practice sedation dentistry to keep you comfortable during your treatment, too, so you'll be comfortable throughout.
If you have a cavity, we can restore the tooth using a dental filling. We'll first remove the bacteria and then fill in the space left by the decay. We provide composite fillings, which are tooth-colored and less noticeable than traditional silver fillings. It's important to treat cavities with fillings so that the condition doesn't worsen, leading to more pain or even an abscess.

Dental crowns are used for many different situations, such as to restore a weak or broken tooth, make cosmetic improvements, protect a tooth after root canal treatment, secure a dental bridge in place, and cap a dental implant. We design dental crowns to look, function, and feel as natural as possible.

Dental bridges are a popular way to fill in the space left by one or more missing teeth. They are a row of false teeth (or even just one false tooth) anchored to dental crowns on either side. With a dental bridge, you'll enjoy a full smile again and have greater ease when it comes to chewing and speaking.

Dentures are a good option for patients missing either all or many of their teeth. Did you know that when you lose your teeth, it can actually affect the shape of your face? It can cause your facial muscles to sag, which in turn makes you look older. Dentures help fill out your face, and they make it easier to eat and speak. We provide natural-looking dentures that fit comfortably and can give you back confidence in your smile.

Don't let the name scare you! Root canal therapy is a safe, routine treatment that could mean the difference between saving and losing your tooth. We provide this procedure whenever a tooth is severely damaged. We'll remove the infection and seal it from further decay. Many patients think a root canal treatment will be painful, but it actually relieves the pain from inflammation and infection.

Wisdom teeth, also called third molars, are the very last teeth to come in. Some people's wisdom teeth erupt normally, but many times, they can come in incorrectly because there's not enough room in the mouth. We may recommend a wisdom tooth extraction if you're experiencing pain, infection, or orthodontic issues because of the way the teeth are erupting.

When getting a dental implant, it's necessary to have the right amount of bone mass to ensure the procedure's success. If you have insufficient bone material (whether because of disease or infection, an injury, or another condition), we can perform a bone graft to make sure your implant will be able to be anchored firmly.
Plan a Visit
---
Cosmetic Dentistry in Plano, TX
As your dental care provider, we focus on your oral health, but we also want you to have an attractive, confident smile. Cosmetic care can straighten, brighten, and reshape your teeth to fix aesthetic imperfections. If you are ready to make over and improve the appearance of your smile, let us help you find the cosmetic treatments right for you.
Request Consultation
---
Kids' Dentist in Plano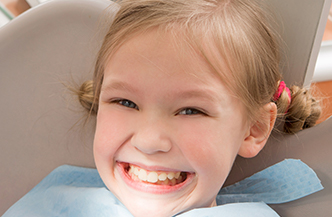 Kids often need a gentle touch and lots of explanation to feel safe and secure in the dental chair. Our friendly team will work with your child and you to make sure that everyone feels comfortable throughout your child's appointment. We provide complete pediatric dental care to kids of all ages, so as soon as that first tooth comes in, give us a call to schedule an appointment. The American Academy of Pediatric Dentistry recommends that children visit the dentist when the first tooth erupts or by their first birthday.
Your Child's First Dental Visit
As your child achieves milestone after milestone, don't forget about their first dental appointment. Wondering when you need to bring your child in? The American Academy of Pediatric Dentistry says it should be either when they get their first tooth or by the time they turn one year old. A lifetime of healthy smiles starts with regular check-ups and great habits from an early age!
Kid-Friendly Office
Having some comforts from home can make a big difference in your child feeling safe and relaxed throughout their appointment. Our Plano dental office has some special kid-friendly amenities so they can get more comfortable in the dental chair while we look after their smile. When children see how easy and fun the dentist can be, it won't be so difficult getting them to keep taking care of their dental health, year after year.
TVs with Kid's Programming
Pillows
Blankets
Safe, Stress-Free Appointments
Even with our friendly, gentle team, we know that many kids feel nervous, or even scared, when it comes time to visit the dentist. In fact, plenty of adults feel this way too! The important thing is not let this anxiety get in the way of your child's dental health. Our dentist in Plano provides different sedation options to help calm children so they can effectively receive the dental care they need.
Nitrous oxide (sometimes called laughing gas) is a great option for children with mild dental anxiety. We'll put a small mask of your child's nose through which they'll inhale the mix of nitrous oxide and oxygen. Their nerves will go away, but they will remain awake. Oral conscious sedation is a good option for children with more severe dental anxiety. We'll give them a pill to take before their appointment, which will leave them feeling extremely relaxed.
Schedule an Appointment