Volunteering Free dental care Veterans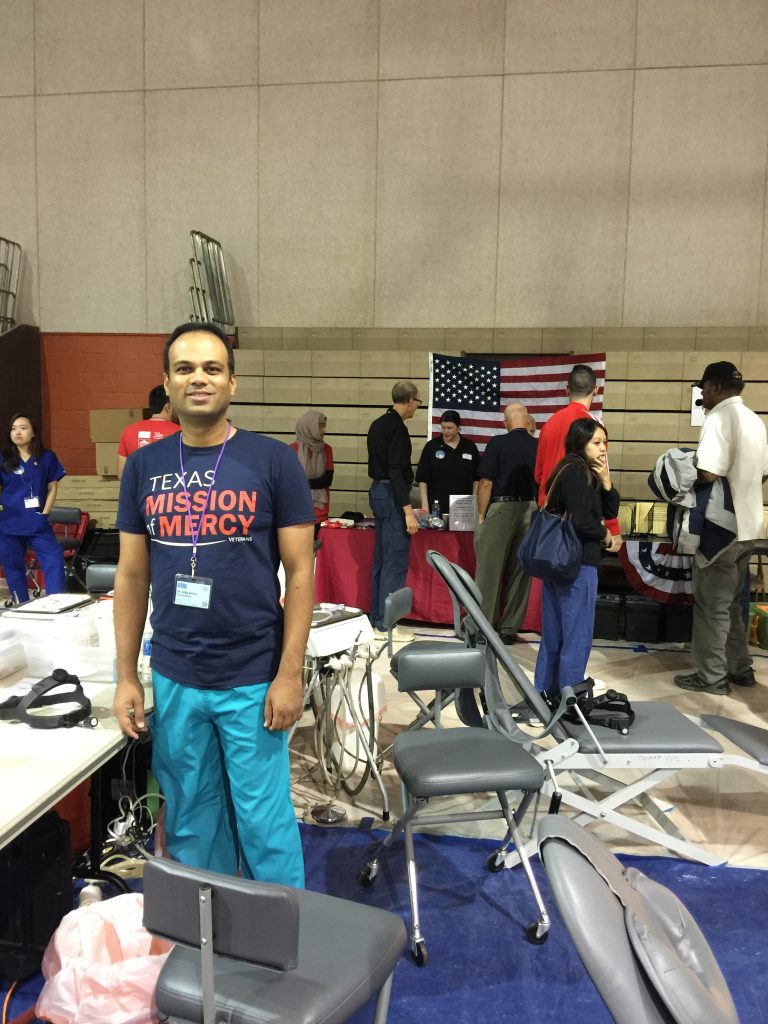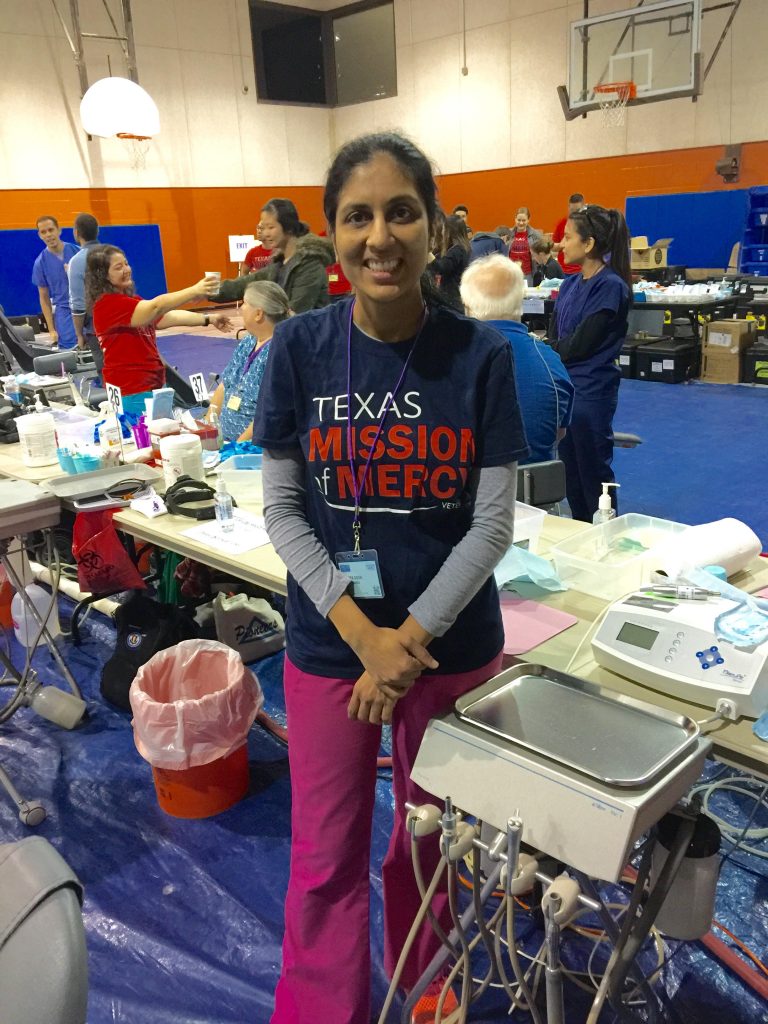 Dr Bafna & Dr Doshi served as volunteers for Texas Mission of Mercy providing free Dental Care to veterans (Volunteering Free dental care Veterans)
November 11-12 of 2016, Letter from TDA Smile foundation to Drs. Jaya Doshi & Rishi Bafna  ( Volunteering for Veterans):
"Veterans TMOM goes down as one of the best, ever. Some 462 Veterans were provided free dental care valued at $481,925, which is an average of $1,043 per patient. Our vets received exams, X-rays, cleanings, fillings, root canals, extractions, prosthetic appliances(99 cases), and tons of love and appreciation. 81 dentists and another 388 volunteers participated on a beautiful fall weekend when most people were outdoors hunting, golfing, fishing, etc.  
The Texas Dental Association Smiles Foundation says, "Thank You!"  All of you worked without complaining and displayed true compassion for those who have served our state and country. You went out of your way to provide excellence in an environment that can be challenging. Because of your commitment, we heard an abundance of "thank you's" and compliments regarding this event. Several state legislators visited and were surprised at the scope and size of care we rendered We even got a couple of promises to see if the state can come alongside the TDASF to help fund these TMOM events. We've already made follow up contact with these legislators to continue building relationships to benefit the less fortunate. I trust they now believe in what they saw.
In addition to our TDASF staff, who worked tirelessly, I want to acknowledge others who made this TMOM very special. I realize there are many others who deserve recognition, so please forgive me if I've left your name off this list. Special thanks goes out to Terra McClelland, Jane Evans and the Dallas County Dental Society, Dr. Michael Rainwater, Dr. Sloan Hildebrand, Drs. Bill and Lynne Gerlach, the Mitchell family, Ken Watterson and Dallas Veterans Resource Center, Affordable Dentures, Griffin Dental Lab, Dental Plus Labs, and the staff at Cummings Recreation Center. Of course, I would be remiss if I did not thank all TDASF board and committee members and our very dependable list of volunteers who make these events successful all over our great state.
Lastly, the TDASF board of directors and staff wish to thank each and every veteran who has served our state and country. Without them, there is no freedom. It was an honor to serve them."
Volunteering Free dental care Veterans